Services
Browse all of GoMerch's services here.
---
Pre-Order Campaigns
Our ability to provide innovative online platforms has allowed GoMerch to partner with artists and brands to design, build out, and administer preorder campaigns for some of the industry's highest profile product launches.
From the wildly successful preorders of previous Fall Out Boy releases and the DJ Hero 2 video game, to the recent Billboard chart busting releases from Train and DJ Tiesto, GoMerch was able to provide full-service solutions that made the direct-to-consumer component an integral part of the overall product launch.
Some of the benefits in partnering with GoMerch on your next pre-order campaign:
Design and build of unique pre-order page with ability to assign vanity URL to the page
Creative collaboration on packages ranging from standard to deluxe with unique product offerings tailored to fit your aesthetic
Banner assets created for all relative online platforms to help drive traffic to the pre-order page
Unique discount codes created to be exclusively offered and redeemed by VIP fan club members
Email blast assets created for targeted email blast campaign
Sales of recorded media reported directly to Soundscan
Personal handling of all customer care inquiries with our in-house customer care team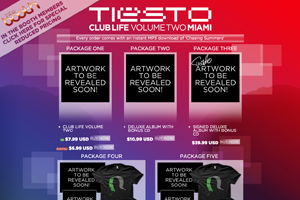 ---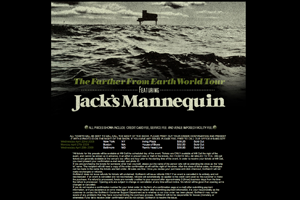 VIP Pre-Sales
VIP pre-sales and VIP package offers are becoming an increasingly vital component of concerts and touring. GoMerch can handle every facet of the VIP pre-sale campaign, from splash page build and transaction capturing, through to advancing and will call administration with the venues.
Where GoMerch differentiates itself from all other VIP or Fan Club administrators, is our unique ability to directly tie in your web store and keep everything under the one roof of your eCommerce store.
Whether it's offering exclusive and unique merch bundles to VIP pre-sale purchasers or rewarding them with an exclusive e-gift card good for future purchased in your GoMerch store, we can service your VIP pre-sale needs while driving overall merch sales like no one else can.
---
Social Media
As social media continues to dominate the fan engagement landscape, GoMerch provides solutions, like our Facebook integration store, for our artist and brands to take their store fronts where the fans are residing.
Not just being complacent with Facebook, and always looking to stay ahead of the curve, GoMerch is continually looking to align with forward thinking and innovative partners in the eCommerce space. Our friends at Want, a red hot social commerce platform, are a prime example. The Want button, displayed at the product detail page, allows fans to click and proclaim their desire to purchase the product. It populates their Want profile and creates and auto-share in the users Facebook news feed, creating thousands of product impressions online.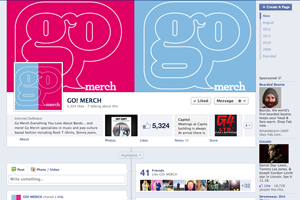 ---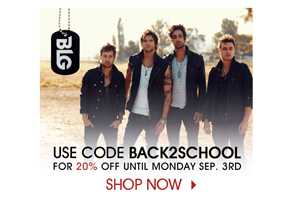 E-mail Blasts
When we have something special for fans, we let them know with targeted email blasts to the band's mailing list, in an attractive, client-specific package. Included in our mailers are featured merchandise, special offers, full-color images, and pertinent band information.
The frequency of mailers is dictated by the amount and frequency of new / sale products in the store. We pride ourselves on being considerate of our customers. The only people who receive mailers are those who voluntarily sign up to be notified of sales and special offers.
---
Apparel & Product Manufacturing
GoMerch has a in-house production team that can be trusted resource for all of your apparel and product manufacturing, whether you have a web store through GoMerch or not.
Our art director works with a stable of today's brightest and boldest designers. He is able to continually deliver an array of varied and diverse designs to our ever-demanding client base, that hold the visual aesthetic of their brands to the highest regard. GoMerch has garnered industry wide praise for consistently setting trends with our art designs.
Our production manager has deep seated relationships with manufactures across the globe and is able to leverage our combined order volume to obtain aggressive pricing. From core apparel products down to unique and custom tailored items, GoMerch can be a resource for all your manufacturing needs.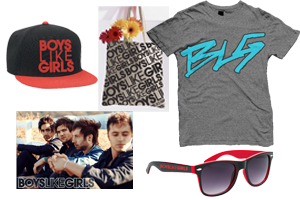 ---